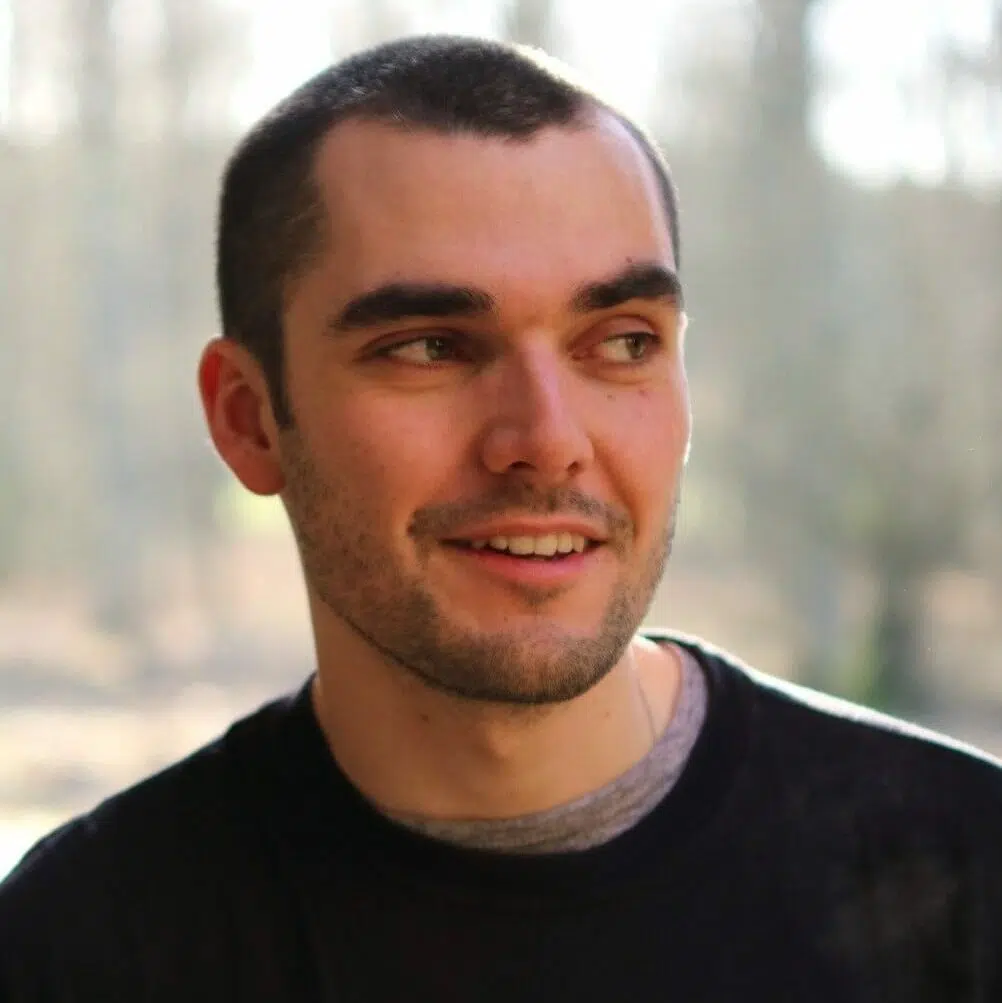 Henry
Bateman
Henry Bateman is a musician: a songwriter, music producer, guitarist, educator, workshop leader and, from September 2023, a trainee music therapist with the universally renowned music therapy charity Nordoff & Robbins
Henry
Bateman
Henry Bateman is a musician: a songwriter, music producer, guitarist, educator, workshop leader and, from September 2023, a trainee music therapist with the universally renowned music therapy charity Nordoff & Robbins
Music with Henry Bateman
A musician, artist and music teacher from Leeds, providing a wide programme of educational activities for schools, boutique workshops for different community settings, and private guitar and songwriting lessons
Inspiring A Love Of Music
Henry uses songwriting, composition and music technology to create inclusive workshops, and offers a wide programme of educational activities for schools.
The children thoroughly enjoyed the workshop and this week have still been talking about it. It was really lovely to see some children who find learning in school challenging to come so engaged and excited when composing, accompanying and performing.
Chris Green – Birstall Primary Academy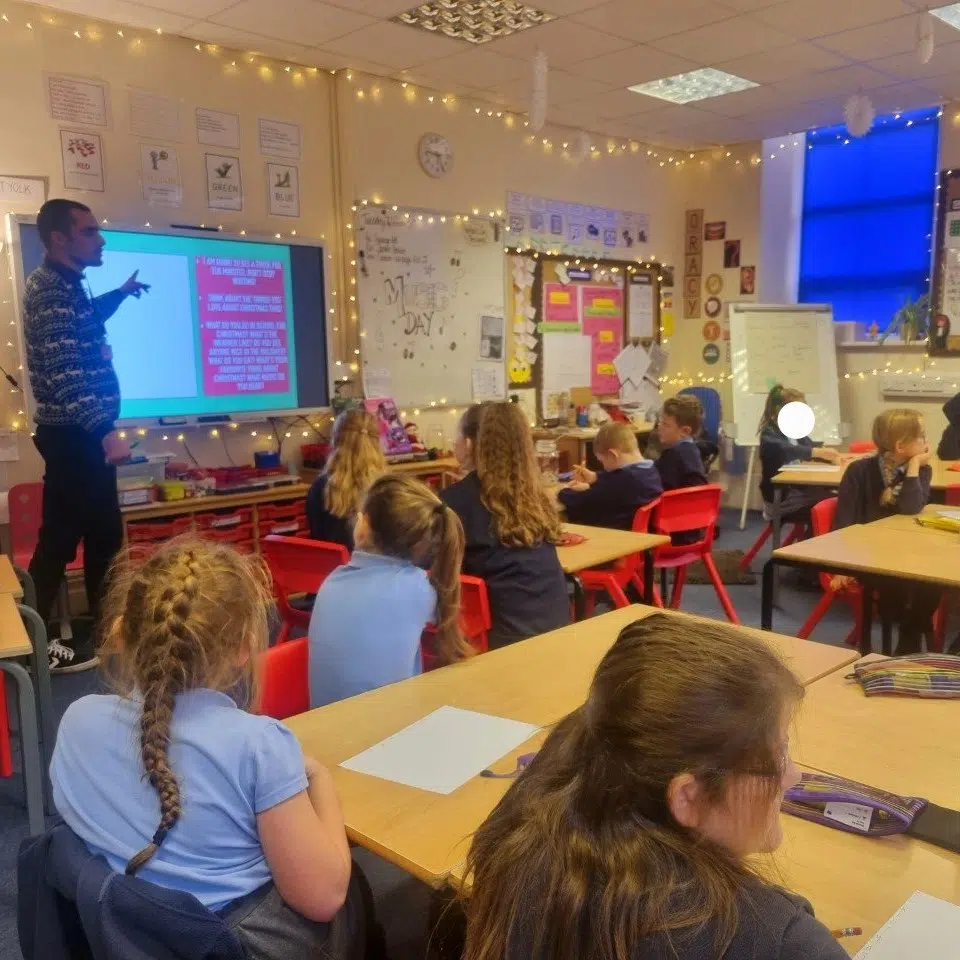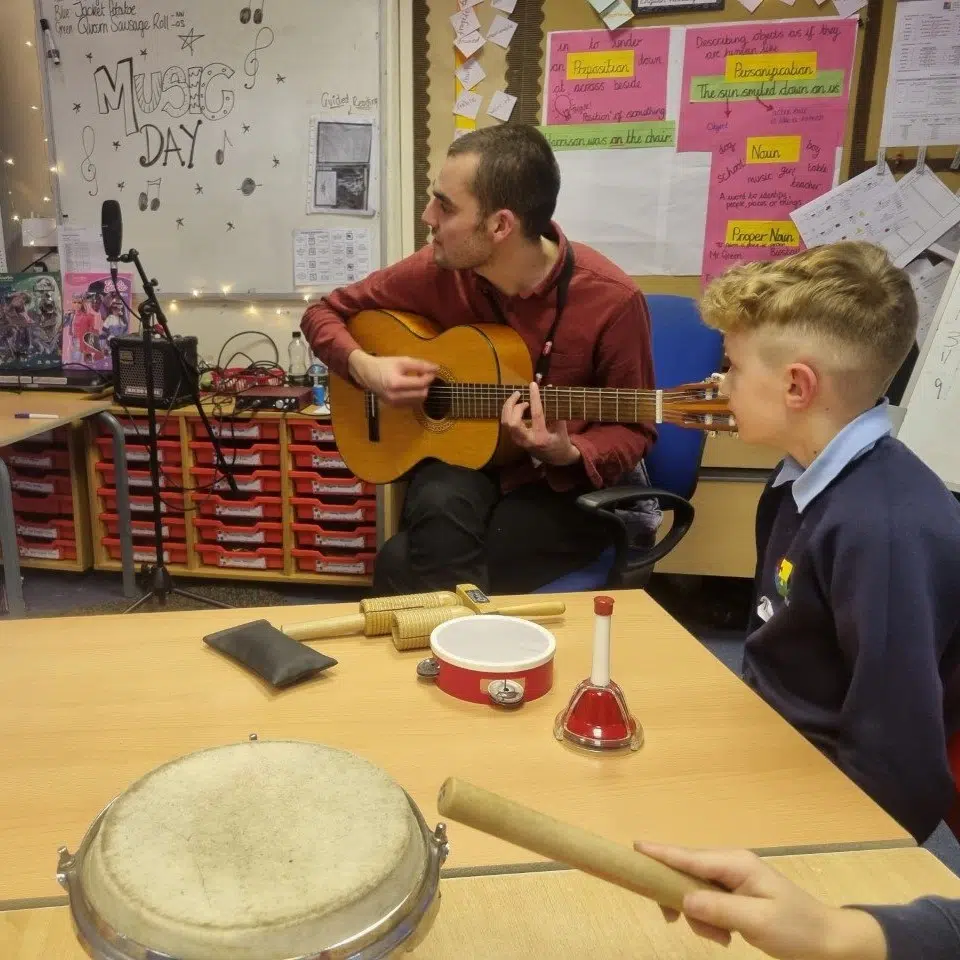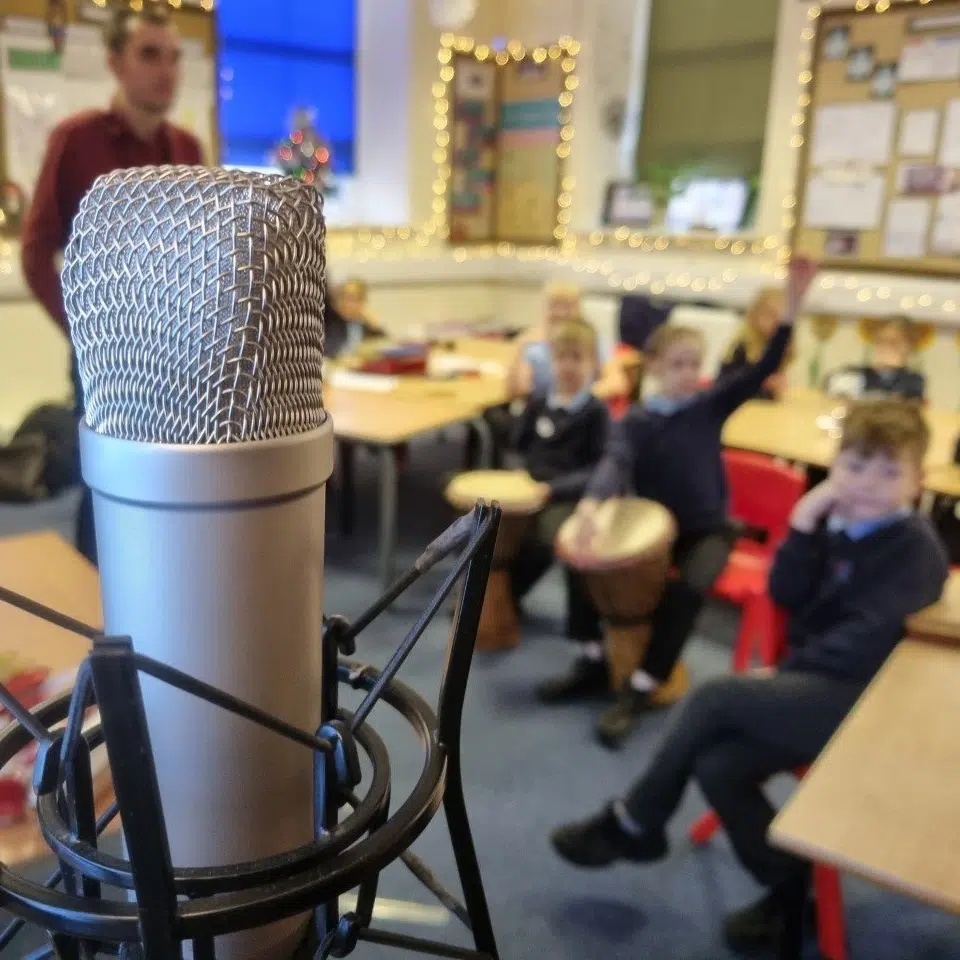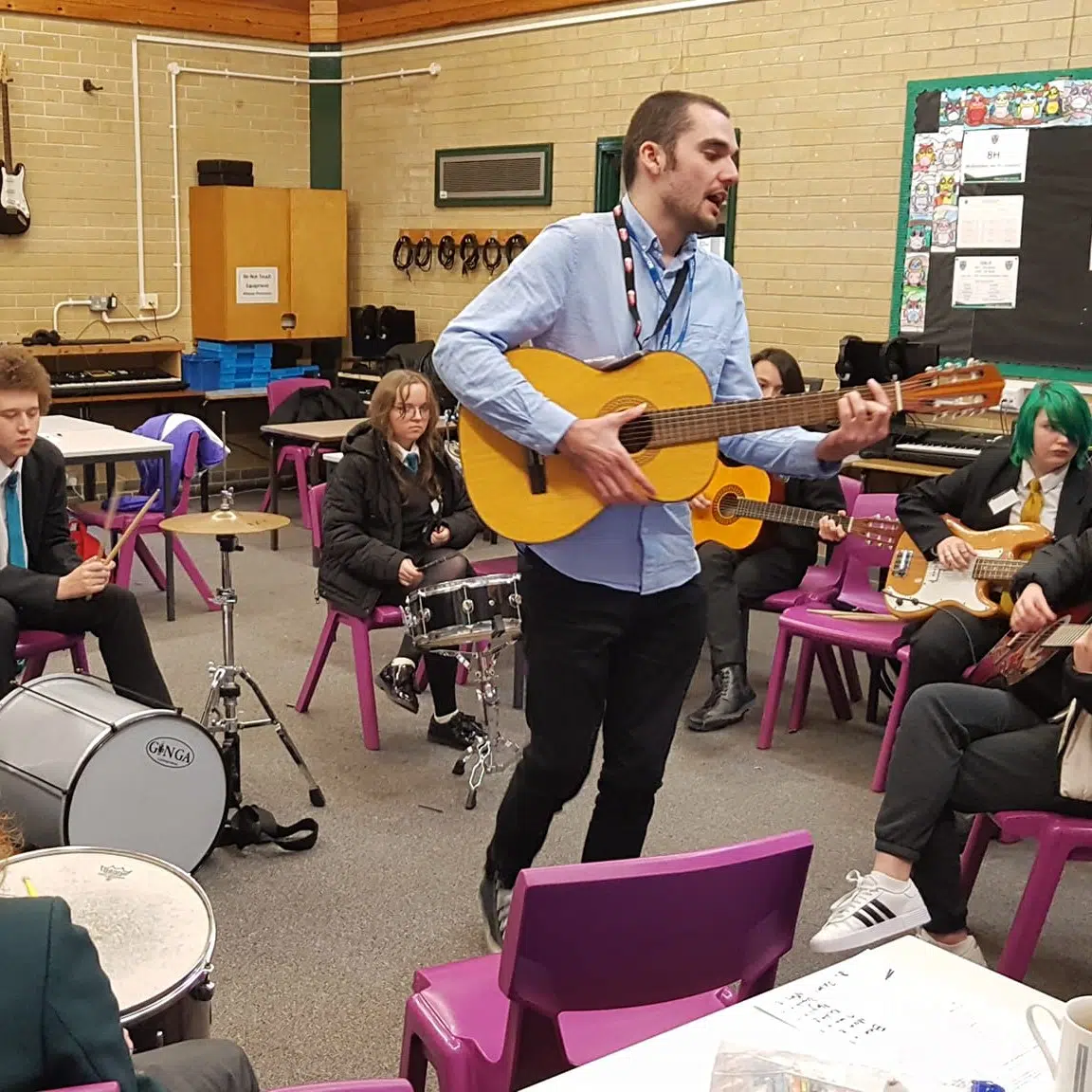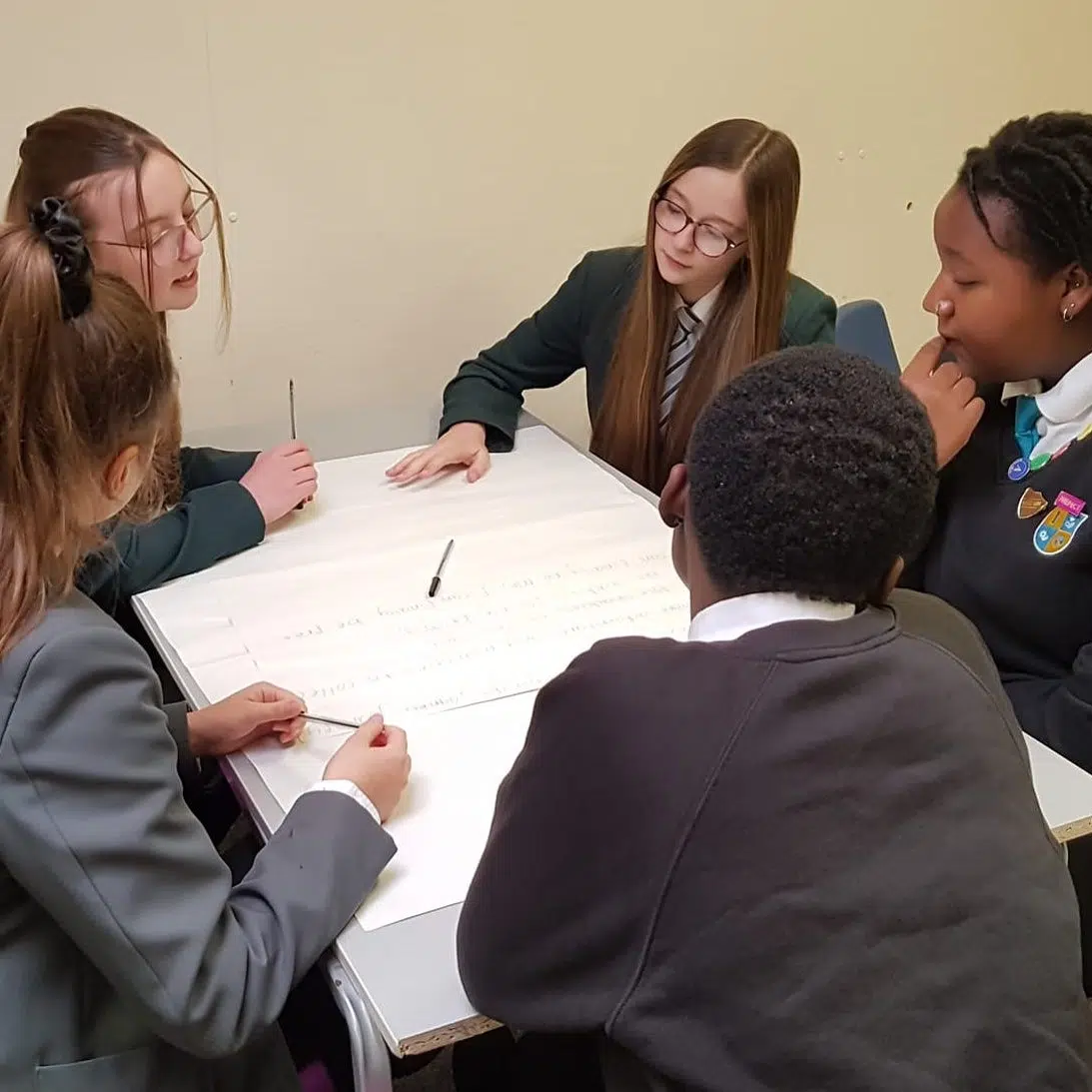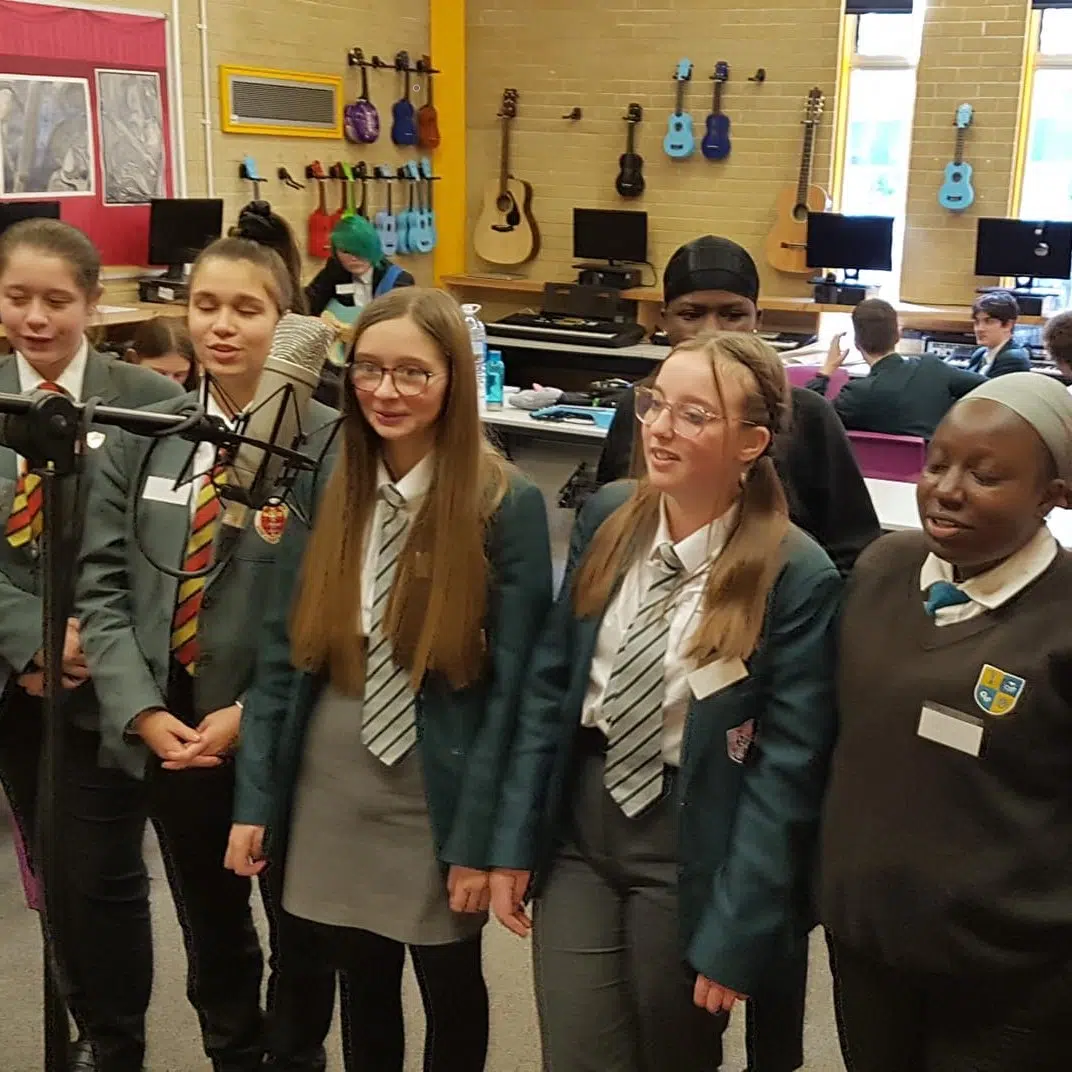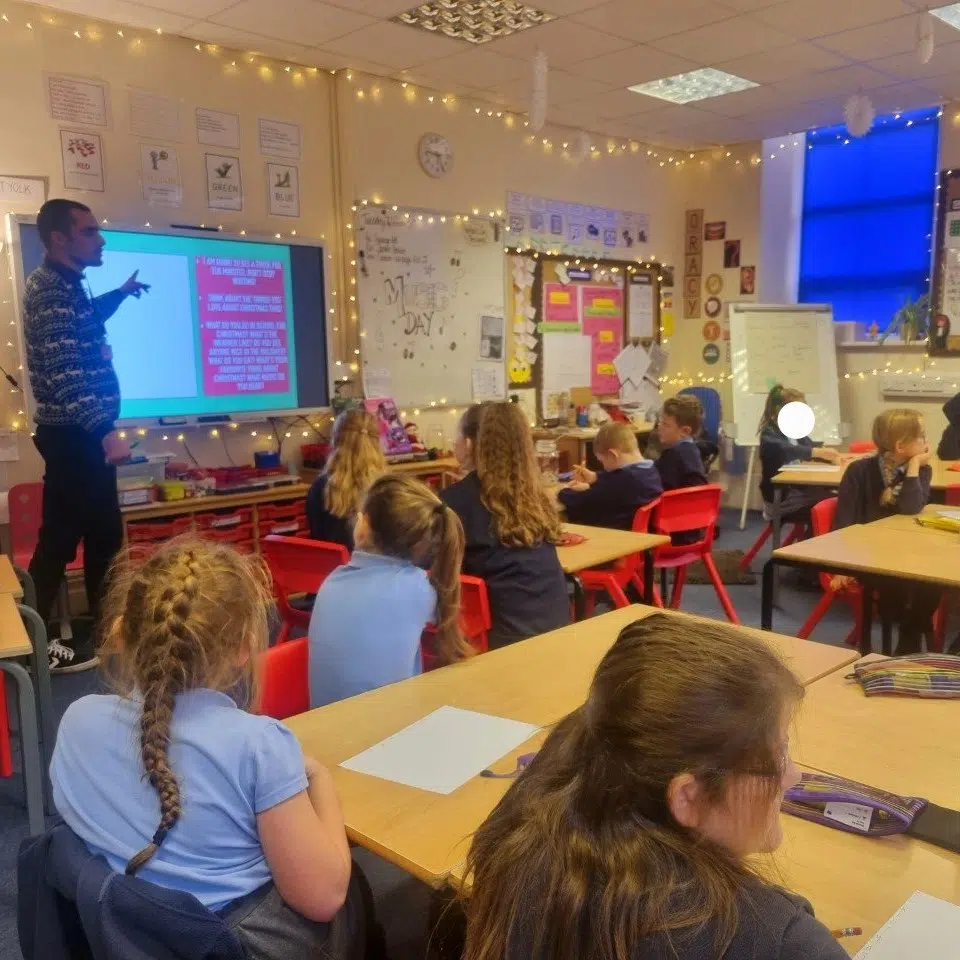 Find out more and explore Henry's brochures of activities for schools
A Full Discography
From his first album "Take A Form", produced while still in school, through to his latest release "Splendid Isolation" written during the lockdown of 2020, Henry's complete collection of singles, albums and EPs are available on for purchase on Bandcamp
/ Splendid Isolation
/ The Ghost Inside
/ The Ghost Is Live
/ Hide & Seek
/ Throwing & Catching
/ Take A Form
Private Music Tuition
Henry holds both a BA (Hons) in Popular Music and MA in Music from Leeds Conservatoire. His guitar and songwriting sessions are suitable for beginner and experienced alike, tailored to the student's interest and goals.
Private Songwriting Lessons
Henry's songwriting sessions are suitable for both the experienced and advanced songwriter or music producer, looking for guidance on their existing compositions, as well as the beginner. Sessions can focus on any number of areas, such as lyric writing, arrangement, or using Ableton/Logic Pro X.
1 Hour Lessons
Sessions can take place at Henry's home in West Yorkshire, or online via interfaces such as Zoom, or FaceTime
Private Guitar Lessons
Henry teaches the guitar to all ages and abilities, having worked with both beginners and experienced players since 2018. He is a specialist in fingerstyle acoustic guitar and classical styles. He also teaches within a number of other popular styles, and can focus on areas such as harmony, improvisation, and music theory.
1 Hour Lessons
Sessions can take place at Henry's home in West Yorkshire, or online via interfaces such as Zoom, or FaceTime
The great breadth of skills offered and taught by Henry means lessons are always fresh and interesting and are eagerly anticipated each week. He is a brilliant teacher, both patient and encouraging, and my son loves taking lessons with him
Subscribe to my newsletter for monthly updates and upcoming events