Trainee Music Therapist // Songwriter // Guitarist // Music Producer // Educator // Workshop leader
Henry Bateman is a musician: a songwriter, music producer, guitarist, educator, workshop leader and, from September 2023, a trainee music therapist with the universally renowned music therapy charity Nordoff & Robbins.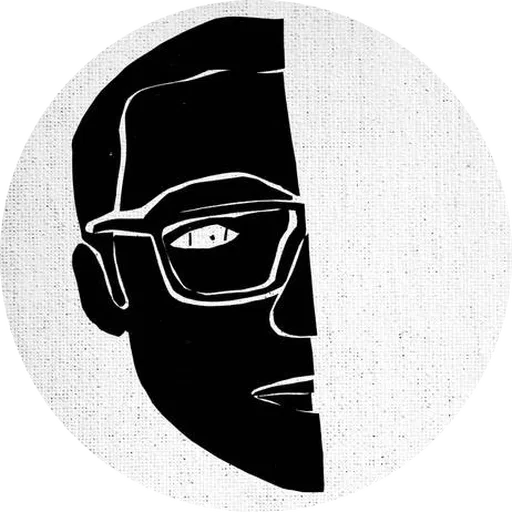 Songwriter, artist, guitar-player, lecturer…
A songwriter from an early age, Henry made his first full-length album 'Take A Form' whilst still at school, recording it in friends' kitchens and garages. He studied Popular Music Composition at Leeds College of Music, receiving the annual prizes for both Songwriting and Popular Music and graduating with an exemplary first for his final portfolio of compositions. During his undergraduate degree, Henry was invited to various commercial songwriting camps around Europe, such as the International Writer's Camp in Haarlem, Holland. He was also a participant in the first House of Europe project, headed by Metropolia Music College in Helsinki, which took place in Pescara, Italy in February 2018. This saw songwriting collaborations between songwriting students from all around Europe, and three Nigerian men who were refugees from their native country.
Whilst studying, Henry formed his incredible band which performed gigs up and down the UK for a number of years as 'The Henry Bateman Band'. The BBC Acoustic Show's presenter Johnny Coppin offered these words about them: 'A wonderful new band with sweeping soundscapes and insightful songs, together with glorious guitar playing and arrangements. Definitely not to be missed.' With this band, Henry completed the 2017 album 'Throwing & Catching', and 2019's 'Hide & Seek'. In 2022, Henry graduated once again from the newly re-named Leeds Conservatoire – this time completing an MA in Music with distinction, this time completing an MA in Music with distinction and a director's prize in recognition of his achievements. On this course, he specialised in electronic music production. 
Henry is a really inspiring artist to write with. His enthusiasm made me feel very comfortable writing something together, although I normally feel uncomfortable doing so. He knows how to guide a writing session into becoming a success, while still leaving enough space for the other to bring in ideas.
Diederick Brandsma – Singer/Songwriter
In 2021, Henry released his fourth record 'A Ghost Inside'; a raucous, raw collection of material, marking a departure from his previous work. The two singles from this album catapulted Henry's presence of Spotify, with each one receiving in excess of 25,000 streams. This was followed by 2022's 'Splendid Isolation', written during a three month period of complete isolation during the first UK lockdown in Spring 2020, and mixed by Patrick Phillips (Peter Gabriel, Elbow).
As a guitarist, Henry specialises in fingerstyle acoustic guitar. At the age of eighteen, Henry received an Exhibition Award from Trinity Guildhall in recognition of an exceptional performance in his Grade Eight exam. He continued to study the classical guitar during his time at Leeds College of Music, under the tutelage of Peter Batchelar: 'The classical guitar became a springboard for me. The real interest came when I applied that technique to the steel string guitar. I became consumed by Michael Hedges' music. It blew my mind how someone could be so innovative with regards to technique – whilst also creating truly profound pieces.' He went on to study the music of guitarists such as Hedges, Thomas Leeb, Pierre Bensusan and Eric Roche – this passion for his instrument frequently adding exquisite textures to his songs.
Henry has been guest lecturer on the subject of songwriting and guitar performance at numerous Higher Educational Institutions such as Leeds Conservatoire, Hull Univserity and BIMM University, Manchester.
Henry Bateman's songwriting has a maturity and nuance that suggests a seasoned pro with a life filled with experiences to draw on so it always comes as a shock that he is as young as he is. His music is always thoughtful and considered and he creates completely unique and emotional sonic landscapes with his beautifully crafted narratives and sound worlds. His craftsmanship and his attention to detail is clear in every musical decision he makes and the effort and work he puts in is an inspiration to all of us.
Ric Neale – Singer/Songwriter and Senior Lecturer at Leeds Leeds Conservatoire
Trainee music therapist, educator, workshop facilitator…
Henry has worked extensively as an educator and musician in community settings since 2018. Having such a diverse musical training allows Henry to be flexible in his work with people; to meet their needs, tastes, and preferences – to come at music from the angle that is most beneficial to them. Henry is particularly interested in the use of songwriting and music technology with people, something that partially stemmed from Henry's experience as a guitar teacher in schools in some of the most disadvantaged areas in Leeds. In these settings, writing songs with pupils became an appropriate way to provide young people with what they 'needed' from music on any given day. 
Collective songwriting is a specific example of an inclusive practice Henry has spent time developing in settings around the UK. This sees a song being written together by a group of people. A recent example of this a Kirklees-wide songwriting project which Henry recently facilitated for the music service there. Through a series of workshops, a diverse group of young people from four different secondary schools wrote a song together: a 'post-lockdown' anthem; a song of success, joy and freedom. Henry recorded a 'polished' version of the song, as well as scoring it for myriad instruments. The song, 'Into The Light', was performed by a massed of ensemble of over 200 people at Huddersfield Town Hall in May 2023, as well as being adopted by local primary schools across the area. It is a song both by and for young people.
Henry's experience working in schools and community settings includes:
– Participating in the first 'House of Europe' project in Pescara, Italy – a songwriting collaboration between six European songwriting students and three Nigerian men who were refugees from their native country
– Developing a scheme of songwriting and music technology-based workshops for Key Stage 1-5, currently offered to schools throughout Kirklees and West Yorkshire.
– Working with Kirklees Year of Music to devise six lessons for Key Stages 3 and 4 exploring various genres of music within their historical context in Kirklees
– Sharing Stories: Standing Strong – a project set up between Kirklees Libraries and the Lawrence Batley Theatre, Huddersfield. Henry was one of six artists running open workshops in libraries around Kirklees for six months.
It is experiences such as these that have lead to Henry being offered a place to study on universally renowned music therapy charity Nordoff & Robbins' training programme for two years.
Not so much a breath of fresh air – more a full force musical gale that lifts you to places you didn't know existed. A very extraordinarily gifted young man; one of the coming musical generation's front-runners in the making.
John Drummond – Musician/Promoter
Subscribe to my newsletter for monthly updates and upcoming events